Will Stainless Steel Kitchen Appliances Suit My Kitchen?
Posted by PUNEET KHURANIA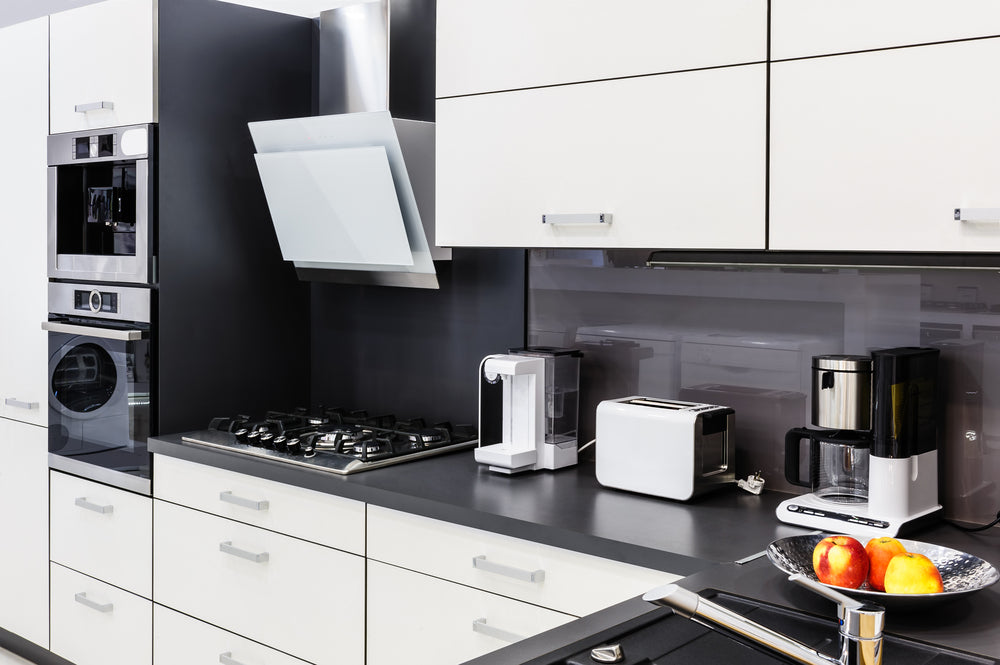 Stainless steel is convenient and easy to clean, but you may be afraid that in choosing stainless steel, you will lose the character of your kitchen. Stainless steel does not stain, corrode or rust as easily as ordinary steel. Stainless basically means that it 'stains less' not that it is stain proof, so do not think that no matter what falls on it, it will not stain. This is not the case. But it is far more stain resistant than many other materials used in domestic appliances.

There are different grades and surface finishes of stainless steel to suit the environment to which the material will be subjected in its lifetime. Common uses of stainless steel other than in kitchen appliances are in cutlery and watch straps. Stainless steel is also less prone to corrosion and rust than many other types of finish. This is because it has a sufficient amount of chromium present so that a passive film of chromium oxide forms, which prevents further corrosion.

Stainless steel's resistance to corrosion and staining, its low maintenance and relative cost effectiveness make it an ideal base material for a host of commercial applications and domestic appliances. Added to the fact that stainless steel is 100% recyclable, the advantages of stainless steel do seem to be pretty high in number. In fact, an average stainless steel object is composed of around 60% recycled material, 25% originating from end-of-life products and around 35% coming from manufacturing processes.

Another of the main benefits as regards style of a stainless steel kitchen is that it is easy to find stainless steel kitchen appliances that match each other so co-ordinating a kitchen is made far easier. A stainless steel themed kitchen also has a modern feel to it and because it is easier to clean than a lot of other finishes and does not corrode easily it looks smarter and newer for longer.

Most manufacturers provide kitchen appliances in a stainless steel finish including AEG, Electrolux, Zanussi, Neff, Hotpoint and others. They usually offer a range of styles and a choice of matching appliances so that your kitchen is coordinated.

A problem with stainless steel is that it is not to everybody's taste. It can look cold, sterilised and impersonal, which is fine in a professional or ultra modern kitchen, but for a traditional kitchen, is not the feel that you are usually going for. But a lot of the time, the mood of your kitchen is defined more by how you mix the types of cupboards and the colours of other features in your kitchen with the stainless steel kitchen appliances.

Stainless steel will look more attractive if your cupboards are made up of warm colours and dark woods. For a modern looking kitchen, light wood looks great with light fresh colours and stainless steel appliances. But of course, if you have your heart set on glossy cupboards and high shine ultra modern doors, the stainless steel will begin to make the kitchen look impersonal, so choose carefully to achieve the look that you are really after.